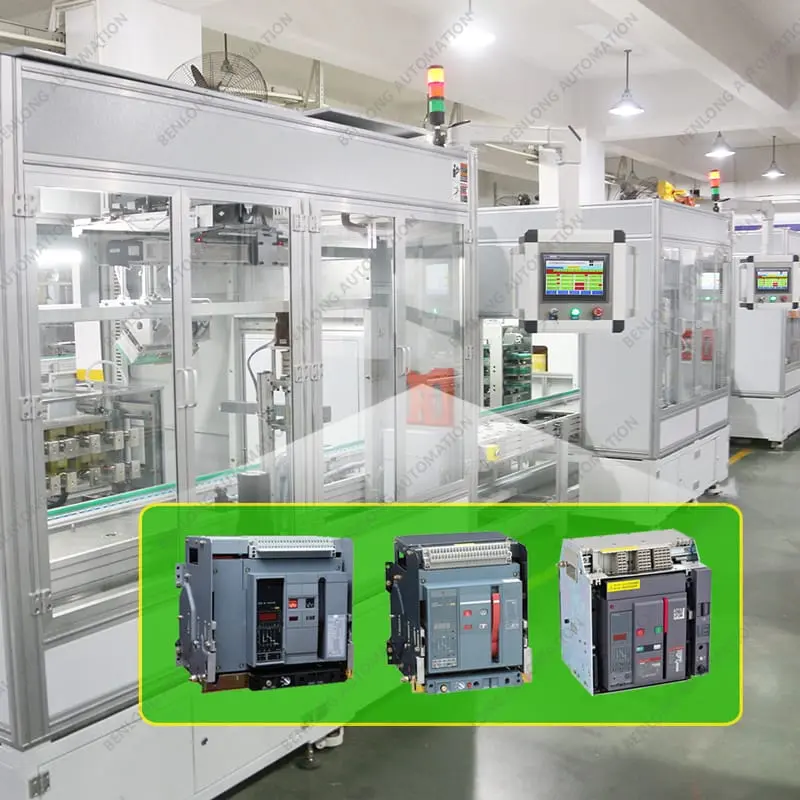 In today's rapidly changing manufacturing environment, maintaining a competitive advantage requires adopting the latest technological advancements. With the ACB automated assembly and testing flexible production line, companies can achieve the ultimate integration of the manufacturing process. This state-of-the-art system combines advanced features such as mechanization, digitalization, componentization, adaptability, personalized display and easy transition.
ACB automated assembly and testing flexible production lines offer a wide range of capabilities to meet different standards in the manufacturing industry. From assembly and screw locking to QR code labeling and mechanical running-in, the system covers every aspect of the production process. Unlike traditional production lines, this flexible system enables companies to efficiently handle a variety of manufacturing tasks on a single platform.
One of the key advantages of the ACB automated assembly and testing flexible production line is its comprehensive inspection capabilities. It has overvoltage and undervoltage detection capabilities to ensure reliable performance of the final product. In addition, the system allows for easy transition between different manufacturing tasks, resulting in smooth and efficient production.
The remote maintenance layout is another distinguishing feature of this production line. Thanks to its advanced technology, businesses can monitor and maintain systems remotely. With initial alert notifications and assessment records, manufacturers can stay ahead of any potential issues and ensure uninterrupted production. This real-time information collection and processing capability helps improve the overall efficiency and productivity of the manufacturing process.
The ACB automated assembly and testing flexible production line also has advanced global monitoring and management. Whether it's a single factory or a global network of manufacturing facilities, the system enables centralized monitoring. By providing real-time data and performance metrics, businesses can make informed decisions and optimize their production processes globally.
In addition, the production line incorporates machinery life cycle management to ensure service life and reliability. Through regular maintenance and data-driven insights, manufacturers can extend the life of equipment and reduce overall costs. This feature not only increases the efficiency of the production line, but also contributes to sustainable manufacturing methods.
In summary, the ACB automated assembly and testing flexible production line revolutionizes the manufacturing process by incorporating advanced technologies. From mechanization and digitalization to adaptability and personalized display, the system provides comprehensive solutions to modern manufacturing challenges. With features such as easy transitions, remote maintenance layouts, preliminary alarm notifications, global monitoring management, and machinery lifecycle management, businesses can increase efficiency, productivity, and cost-effectiveness. Embrace the future of manufacturing with ACB automated assembly and test flexible production lines.
---
Post time: Nov-18-2023